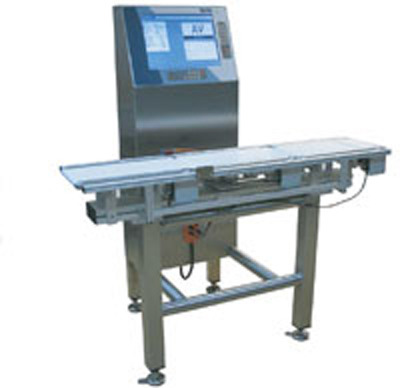 Teltek C60 is built on our platform Teltek C to guarantee high accuracy in high speed of production. The C-platform also secure future updates of your Teltek C60.

Teltek C60 contributes to higher profitability and higher quality in your production line. Products with correct weight will save time and raw material. The risk of complaints is reduced.

Combine Teltek C60 with a labelling machine, a metal detector or both or let the checkweigher control your filler to achieve a lower level of give-aways.


Teltek C-platform
Teltek C-platform is the basis of the checkweighers of the Teltek C-series.
Hardware as well as software is developed by Teltek and give our checkweighers very high performance in weighing.
Teltek C-platform can be combined with many different applications to be able to fit in a large amount of different environments.
Combine Teltek C-platform with either the C20, C60 or C80 interface.
Specifications
Weighing Capacity: from 15-2500 g or 15-6000 g
Accuracy: from 0.2 g
Speed: maximum 300 ppm (depending on pack size)
Weigh Platform: Teltek C
Display: 15" VGA
PLU/Programmable memory: 250
Connectivity Options: All IP66 Stainless Steel or Stainless Steel & Aluminium
Power: 110/230VAC 50/60